It looks like Kendall Jenner has had a change of heart! Kim Kardashian sat front at the Givenchy show during Paris Fashion Week on Sept. 28, after she was banned from attending her little sisters shows during New York Fashion Week.
Kendall Jenner, 18, certainly is making her mark in the fashion world and has plenty of support from her loving family. Kim Kardashian, 33, sat front row on Sept. 28, watching Kendall walk the runway for Givenchy after her little sister banned her from attending her shows during New York Fashion Week. Kanye West, 37, North West, 1, and Kris Jenner, 58, all also sat in the front row supporting the budding model!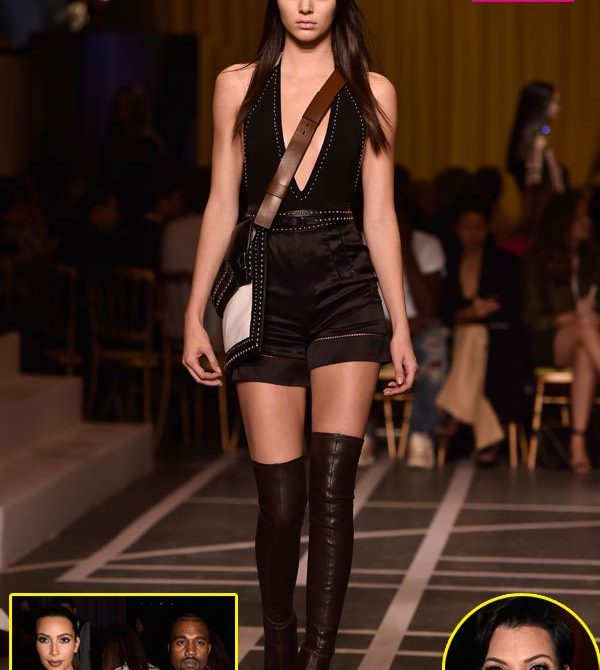 Kendall Jenner Kim Kardashian Fashion Shows — Sits Front Run At Givenchy
The Kardashians are never shy about showing off just how closely knit they are as a family. Kendall has been seen walking in some of the biggest shows during Paris Fashion Week, including Balmain and Givenchy
Kim sat front row in a sheer black gown by the designer who also responsible for creating her stunning wedding dress! Kim's daughter, North wore a similar style to her mother, sporting a black ensemble as well!
Doting mom, Kris spoke to Fashion Week Daily where she gushed over Kendall! "I'm just really proud of Kendall, because she's worked really hard to try to get her sea legs and figure what this business is all about. I think she learned a couple of years ago how much work it is," she said.
"She definitely has that work ethic gene and she's not afraid to dig in and work hard. You know it's not easy for these girls. That's one thing I learned really fast when she got into this business," Kris said. "It's a ton of work and you really have to be strong and committed and know what you're doing."
Kendall wore a daring low-cut halter during the show paired with thigh-high peep toe boots. Her hair was parted down the center and left down while her eyebrows appeared to have been bleached.
Kris also took to Instagram to show just how proud she is of Kendall, captioning the pic, "Absolutely stunning @[email protected] @riccardotisci17 #Givenchy #SS15 #pfw #proudmama"
Ketu mund te Komentoni!
komente