Ariana Grande took the stage at the 2014 iHeart Radio Music Festival in Las Vegas on Sept. 20, but don't worry if you missed her in Sin City — the star-studded concert is heading to TV tonight so you can watch Ariana perform tons of her hits!
The 2014 iHeart Radio Music Festival brought out all of music's biggest celebs, and of course, Ariana Grande was a showstopper. The pop star, 21, performed with Nicki Minaj, and also on her own, singing a medley of songs from her new "My Everything" album. Click to WATCH her full 15 minute performance!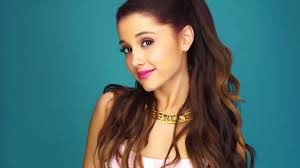 Ariana Grande Performs 'My Everything Medley' At iHeartRadio — Watch
Ariana Grande never ceases to amaze us. Big Sean's beau performed twice at the 2014 iHeart Radio Music Festival, sampling songs from her "My Everything" album.
First, Ariana performed "Bang Bang"with Nicki Minaj, but later in the night, she hit the stage for a 15-minute performance. Wow!
Ariana started off with her smash hit "Problem," and followed up with one of her sure-to-be upcoming hits "Break Your Heart Right Back" with Childish Gambinowho joined her on stage.
After the rapper riled up the crowd, Ariana stunned with one of her original hits, "The Way," plus singles from "My Everything" including "Be My Baby" and her latest summer smash "Break Free."
Ariana's powerhouse performance proves that her recently released album is going to keep banging out the hits, and we can't wait.
WATCH Ariana's full performance above, and to catch the entire iHeart Radio Music Festival, tune into The CW Monday, Sept. 29 and Tuesday, Sept. 30 (8/7c) for performances by Taylor Swift, One Direction, Iggy Azalea and more!
HollywoodLifers, are you beyond impressed with Ariana after watching this performance? Let us know if her medley at iHeart Radio 2014 is her best yet!
Ketu mund te Komentoni!
komente